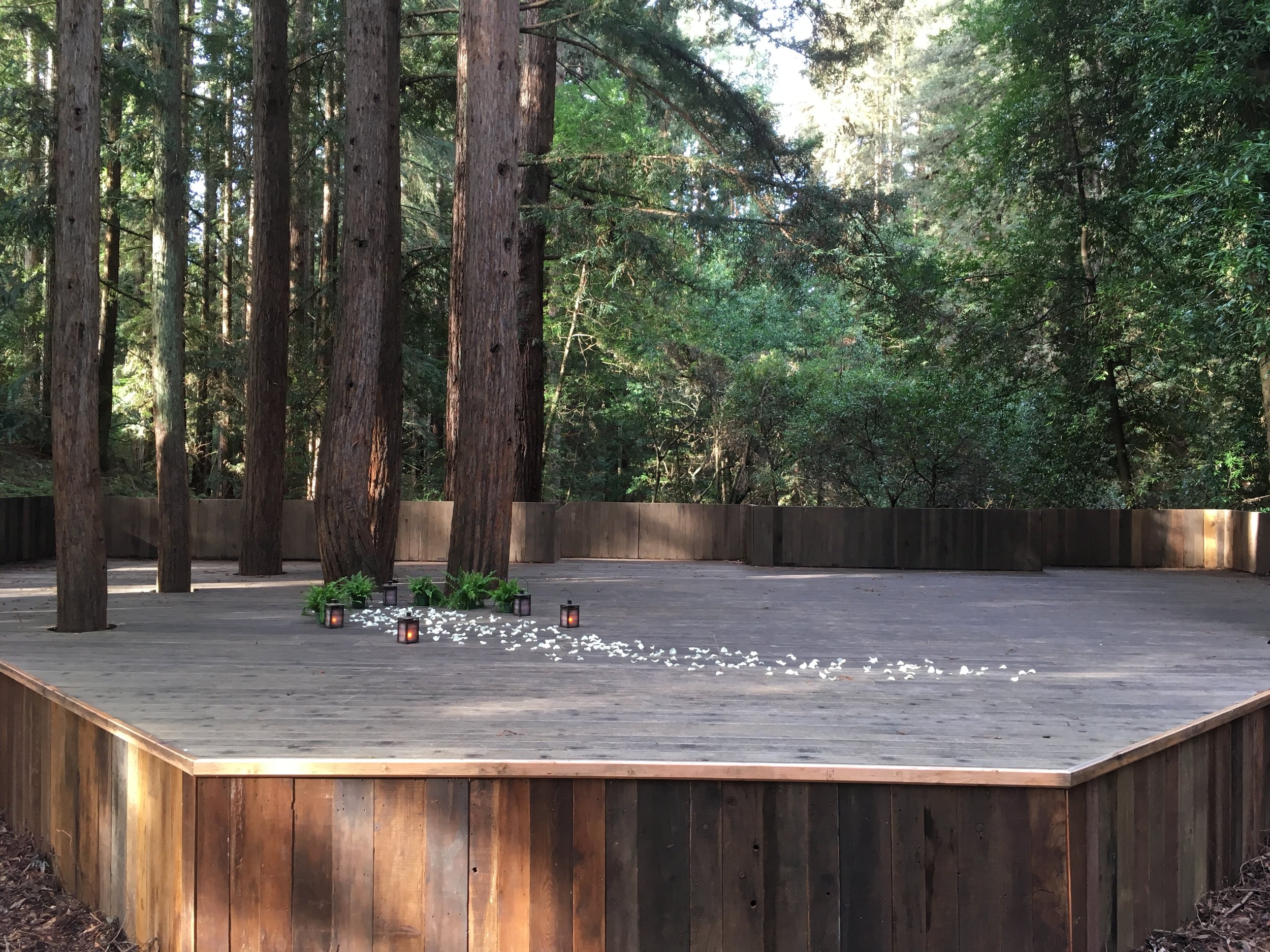 Currently, The Glen is in an improvement cycle, and is not available for rental. We apologize for any inconvenience.
the glen
A customizable, unique and elegant outdoor wedding ceremony venue surrounded by sweeping redwoods.
A timeless redwood grove that could be the backdrop to any kind of wedding imaginable.
The simplicity of nature allows you to transform the space into your dream location. From modern to rustic, the ferns, slender redwoods and hardwood stage lend a unique touch to any wedding.
glen wedding package
From getting ready to saying your vows, the complete package provides a worry-free experience on your beautiful and special day.
The Glen Wedding Package begins at $1,600 per four hours and includes:
Equipment for sound
Installation of seating
Preparation of stage
Preparation of front of house
Dressing Rooms
Sound and technology experts
Clean-up (included equipment only)
Interested in the Glen? Contact us for more information about availability, logistics and booking.
Please note, all rates are subject to change.